Team roaster September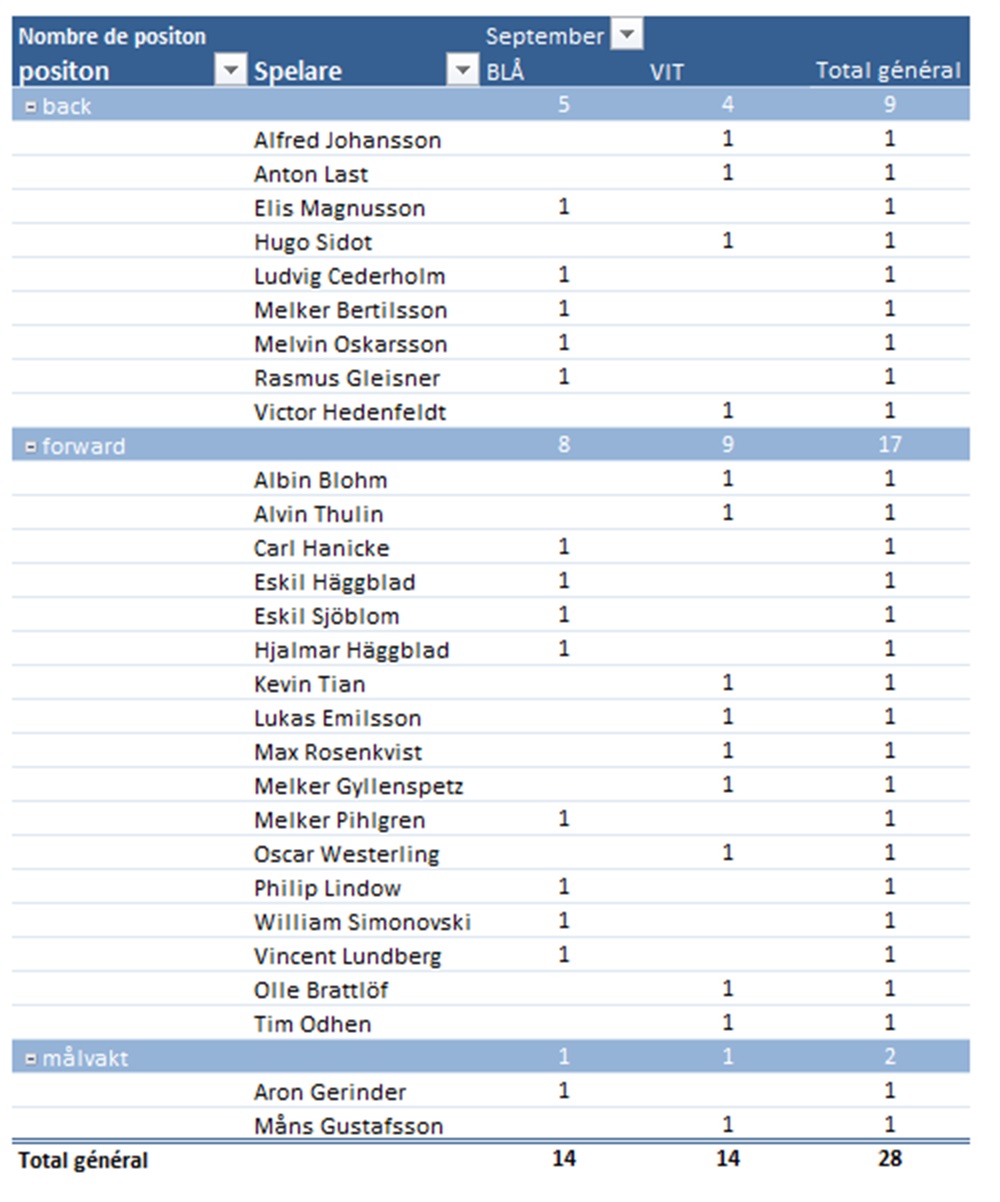 Dear all,
now Henrik, together with Kristian and Mickael set the teams up.
The teams are almost alike than Vänersborg.
After dialogue with GIF, we had to review our initial plan that was 1 team mix of 2009 with 2008 and 1 team only 2009.
It is instead 2 teams mixed with 2008. On average, it will be 3-4 players from 2008 that will play with us.
I will send out "kallelse" now for this week and onward.
For the Blå, the time for the game against Härryda is not yet defined. Once we know we will keep you posted.
Matthieu
---