Parmesanost challenge : results!!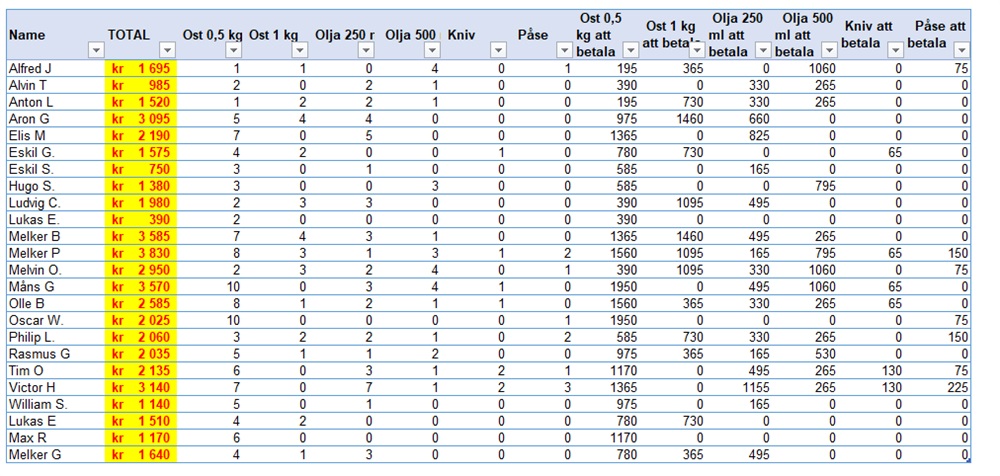 Hi there
Here is the final overview for the Parmesan challenge. We have gathered for the team about 15 000kr!!!
So well done!!
Please find attached what needs to be paid to Daniel per swish and per kids.
I would be great to have the swish today once you pick it up.
Matthieu
---