Parmesanost challenge : results!!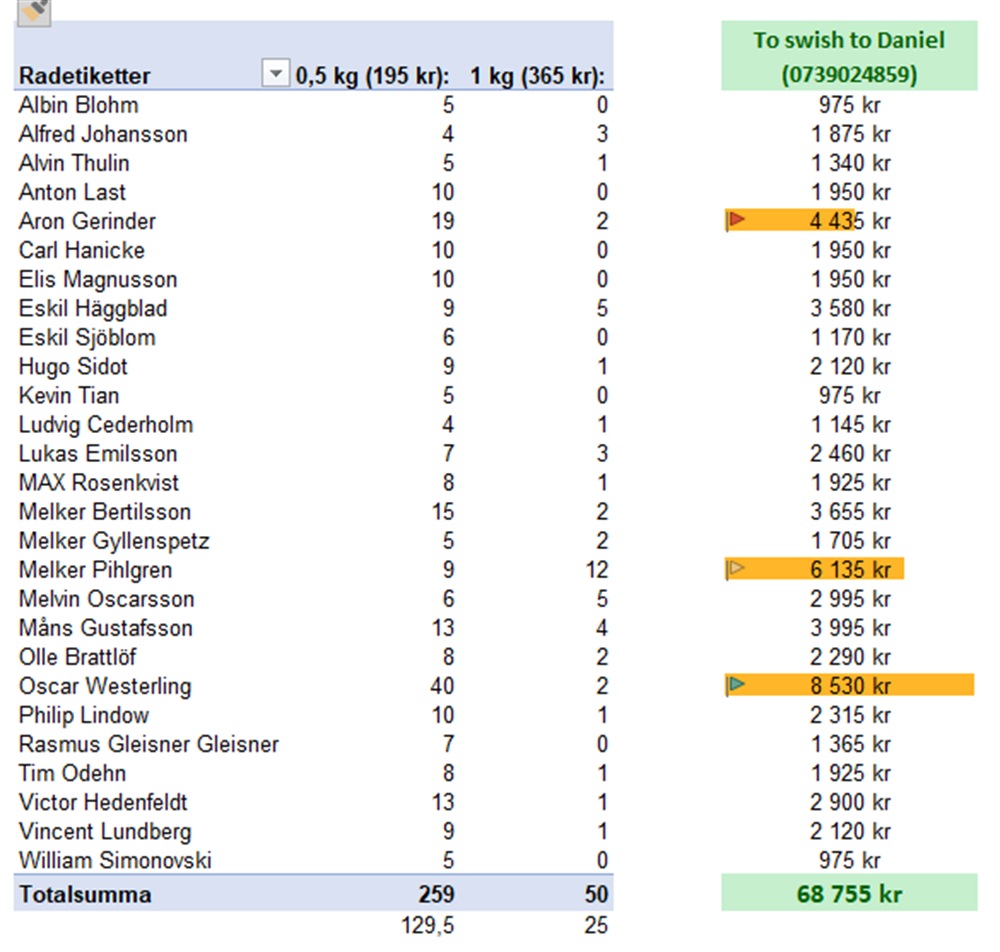 Dear all,
we sold for about 150 kg and the profit for our team is roughly 21 000kr!!
well done to all of you and special big up for winner Oscar with 42 bites of cheese, silver goes to Melker P and bronze to Aron!!
Please check that all is correct in the sheet named "details" to secure that nothing is missing...
Please get back asap.
Matthieu
---