Information COVID - Match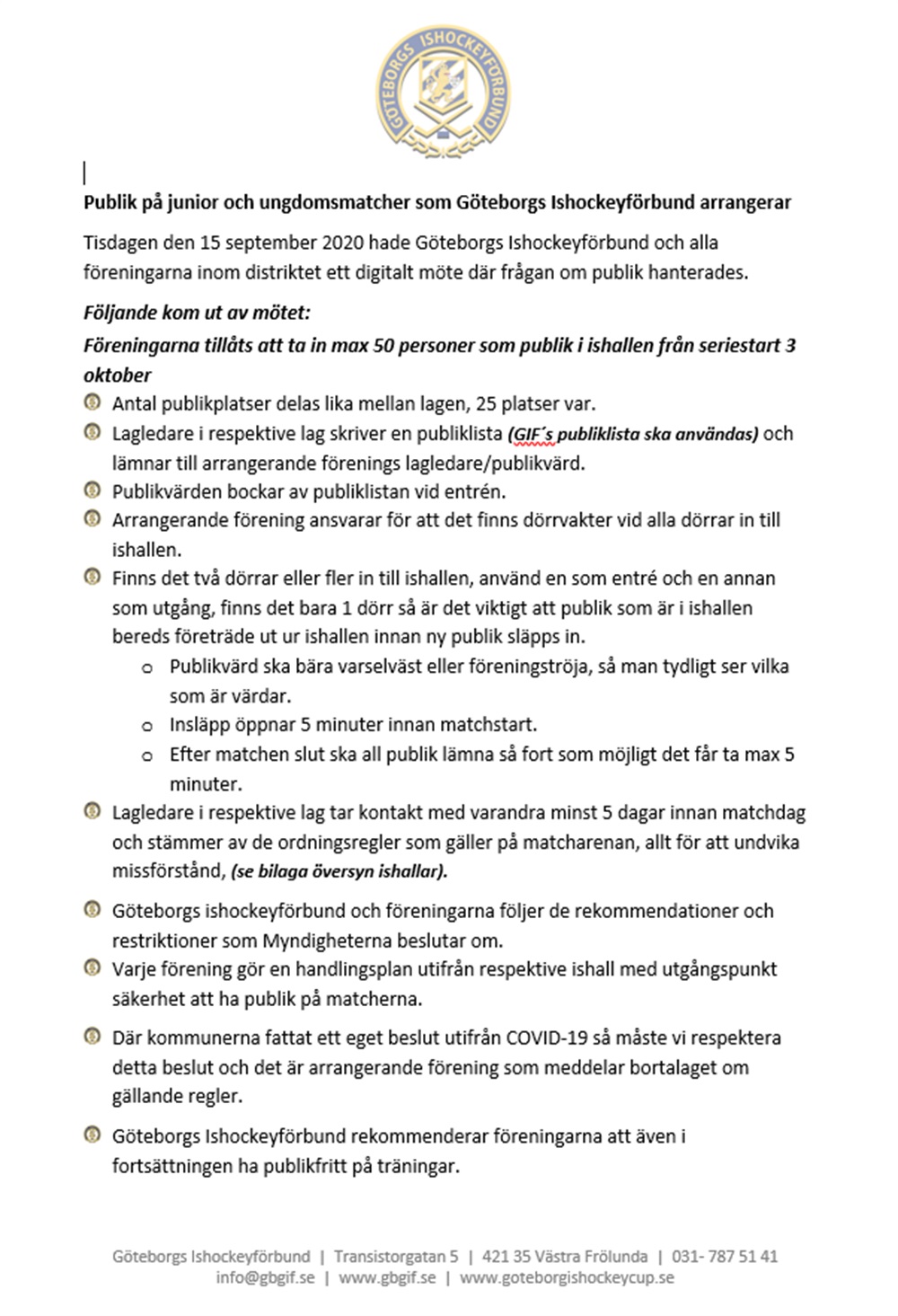 Hi there,
We have received today the information from GIF regarding public in the arena during matches. I have attached the word document but in short :
- MAX 25 persons (adult & child) per team can watch the game. This is excluding teamleader, coach, material responsible, "funktionär til sekretariat".
- for every game a list of the person to watch shall be submitted by both team to the teamleader of the hosting team
- the hosting team shall arrange "bouncer" that would regulate the flow of people to get in and out
- public shall get in 5 min prior to the game and leave within 5 min after the game is over
So in order to manage this in the best way, I propose that :
- you respond in the "kallelse" how many you wish to be at the game
- for every game (away and home), I issue the list by only naming the family name, like "Family Sidot : x1, Family Last x1) based on your wish list with max 25 person.
- if you do no intend to come, let me know as well in the kallelse
- every family will have to be involved and act at least once during the season as "bouncer". I have use my favorite excel file
For this week, please
- let me know if you intend to watch the game (Marconi - Dahlin - Hanhals - Petersson)
- I propose to start with Melker B. as bouncer for the game at Marconi.
Matthieu
---