U12 - new season : new teams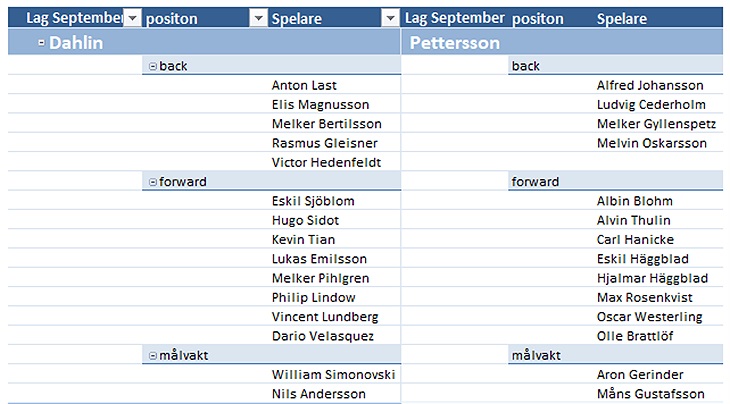 Team roaster 2020 September
Dear all,
After the fantastic week-end in Nittorp, we are pleased to announce the new team set-up for the next 3 months.
This time we named the teams in reference to younger hockey players :-). It will be Dahlin and Pettersson.
This teams will be kept until december for all types of games / cup.
It is decided as well that Dahlin will play the cups in Kållered (Sept. 5th) and in Lödöse (Sept. 26th) while Pettersson will play the cup in Borås (Sept.27). Pettersson will have later in the season another cup.
For Kållered, it is important that the playersavigft - 300kr - is paid to Daniel (07390 24 859). So please do it now.
if you have any questions, please revert to me,
Have a nice evening and "Allez PSG!!"
Matthieu
---